Fortex Showroom
It's nice to be complete - like a flawlessly created system in the background of product sorting ...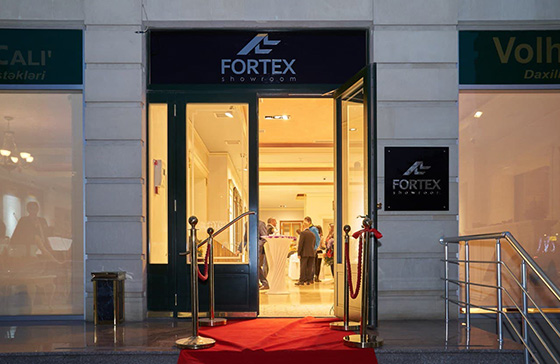 Fortex showroom is operating as a part of PAY GROUP which has already been specialized in franchising sector and gained the reliance of worldwide famous brand owners.
Our mission is to introduce convenience for luxury lifestyle with "Concept Showroom" atmosphere by capturing the most refined brand collections for various categories of room doors, entrance doors, door handles, floor coverings and wallpapers around the world.
According to our company policy product specifications response to modern trends and meet to the quality standards as well. As part of the PAY Group team, we are particularly sensitive to the long selection process of brands, taking into account customer needs.
So we are proud that we can guarantee our customers particularly for all the products, that are manufactured in Russia, Belarus, USA, England, Italy and Germany in compliance with the most recent world standards on the quality of the raw materials used and the technical characteristics and have a higher experience through long history, represented in Fortex showroom.
Alongside our exclusive product range, all the selected brands have been got all the correct certification to prove their proper quality.
For more information about Fortex showroom, please, visit http://www.fortex.az